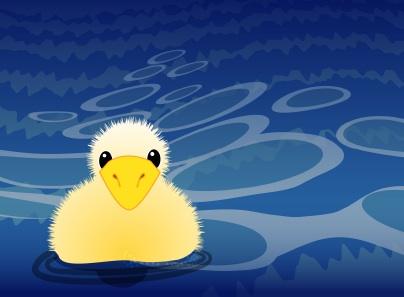 Nothing brightens up fun websites more than some cute web backgrounds. Your possibilities are really endless here and you don't need to be an expert in web design to know how to create a background that is fun and pleasing to the visitor's eyes.
Finding Cute Web Backgrounds
There are many websites that offer free cute backgrounds for download. Make sure to check the site's terms of use as some require origination links and credit.
Kawaii Backgrounds
These unique and brightly colored kawaii (Japanese for cute) graphics are inspired by Japanese cartoons and manga. The characters present messages of optimism, happiness and positiveness. There are many websites available whose owners create free kawaii graphics and backgrounds:
Animals and Furry Friends
If you are an animal lover and want the world to know that, then add a background to your website that shows exactly what kind of animals you adore. Again, there are endless possibilities available. Choose from:
Dogs
Cats
Birds
Fish
Snakes
Lizards
Hamsters
Insects
Bears
Chicks
These backgrounds could be animated or static, with the images being real-life photographs, drawings or cartoons. You can create a website with the same background on each page or use a different background on each one. It's all up to you. Sites that offer free cute animal backgrounds include:
Cartoon and Licensed Characters
Whether it's Looney Tunes, Disney or Cartoon Network characters you love, you can be sure to find some to use as your web page background. Just remember one important rule: Copyright infringement laws. Many of the sites you find online use the licensed cartoon characters illegally, meaning they did not receive permission from the artist or the company that owns them to use their likenesses. If you are smart, you won't use them either. While the chances are slim, there may come a time when you will be asked to take the backgrounds down. Some of the more popular cartoon characters used as web page backgrounds are:
Mickey Mouse
Tinker Bell
Spongebob Squarepants
Bugs Bunny
Daffy Duck
Winnie the Pooh
Scooby Doo
Jack Skellington
The Little Mermaid
Overall, it won't be easy to find any "free" and "legal" sites with which to download images. However, there are sites where you can purchase a usage license along with the background or image. For more information, visit these sites:
A Final Note
Creating websites can be fun to do especially if you are looking to design something cute and funny. Just remember that as with any background you choose, make sure you don't overwhelm the viewers. The background should stand out, but not over power the content on the pages.