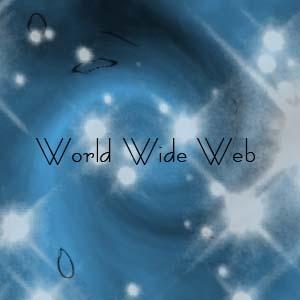 Web design is no easy task to do on your own, which is why there are a number of programs used in web page designing that are available to make the process easier to handle.
What is a Web Designer?
The Internet as we know it today would not exist without someone behind the scenes who understands the programming that's used in web page design. These are people who are very analytical, as well as extremely creative, and can create beautiful web pages from absolutely nothing. Many web pages are designed by only one web designer, but larger sites, like Wal-Mart, are designed by an entire team of people. These teams use multiple programs, shared by each other, in order to keep the design process moving forward.
Programs Used in Web Page Designing
Back in the earliest days of web page design, you were able to hard code HTML in Microsoft Notepad, which came free with Windows. You could even use Microsoft's paint program to crop and resize pictures. As web designs began to grow into more than just text on a background, these design programs changed as well. Many new programs that we have today, such as Photoshop, we owe to the advancement of web design.
The programs that are primarily used in web design include image/graphics, HTML coding, Multimedia and Flash.
Image and Graphic Programs
There are many programs that you can use to create and manipulate graphics. Many web designers swear by Photoshop for many of their graphics needs. It allows the user to create virtually anything, from buttons and menus to photographs and web page framing. In addition to Photoshop, many designers use ImageReady. This program is packaged with Photoshop, and makes it incredibly easy to cut graphics in order to use as frames for your CSS pages (it will even generate the HTML code necessary to put the pieces back together). ImageReady also allows you to create animated GIFs without much trouble.
Multimedia
Adding such things as video and music to your page requires a deeper understanding of audio and video editing. Adobe Premiere is a program that is used by many designers to create movies as well as to edit existing video clips. MP3's are the audio format choice of web designers due to their size and clarity, and they can be edited with nearly every digital recorder or mixer program that you can find on the Internet.YouTube is a great resource for videos as well, and it provides links to embed the video to your own site. This is a great alternative to creating your own from scratch (or gives you a way to embed without wasting bandwidth) without losing quality. MP3 music is small and easily streamed from your site. You can also add them to flash items, and they will play and load as part of the flash movie.
Flash
This advanced web designing feature has grown in popularity, and it has also changed and advanced as a multimedia presentation form. You used to be able to just make simple spinning buttons and text that moved, but now you can create forms, frames, and even full web sites and games. Pretty much anything you can imagine and dream up you can create in Flash. Flash is a designer language that can easily be worked up into templates and 3rd party software programs to make it easier to add flash objects to your site designs. Macromedia Flash MX is a software program that allows you to do anything you want to do with flash, but you really need to take time to learn it through online tutorials for example. There are companies that create programs for certain aspects of flash that may also be useful in your web design efforts.
CoffeeCup offers several programs that make certain flash objects easier to create. Web Jukebox lets you store MP3 music on your web host and then create a flash based jukebox on your page to play them. You can keep it visual or make it hidden. They also offer programs to make navigational buttons, calendar and even a flash search for your entire site.
SWiSH Max2 from SwishZone is a program that allows you to create little movies for your site. You can put together music, intro pages, scrolling text and a lot more. It comes with hundreds of templates that you can just fill in and add to your site.
HTML Coders
HTML coders are at the heart of web designing. Without these programs used in web page designing, many sites we see online would never see the light of day. With web designing becoming more advanced, these programs have to be able to read and insert those advancements. One of the most popular is FrontPage from Microsoft. It allows many of the new web technologies to be used without hassle. There are also hundreds of templates that you can download and manipulate to make them your own. DreamWeaver is another program that designers turn to for more professional functionality. CoffeeCup also offers Visual Site Designer, where you never have to look at a single line of code if you don't want to.