WYSIWYG HTML Editor Reviews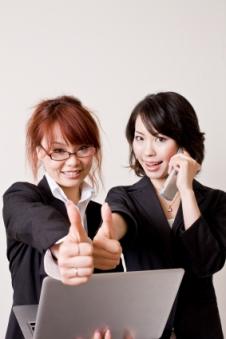 There are few sources of information more valuable when evaluating HTML editing software than WYSIWYG HTML editor reviews.
User-Based WYSIWYG HTML Editor Reviews
The following WYSIWYG HTML editor reviews are drawn from collective reviews from around the Internet. It is also very important to compare the major features that are available with each software package.
CoffeeCup HTML Editor
The major features of the CoffeeCup HTML Editor include the following items:
Automatic code completion
Wizards for major website components such as forms and tables
Pre-written scripts included with the software
A large library of icons and images to use on your website
Easy switching between two views - code editing and visual editing
Built-in FTP client
CoffeeCup User Reviews
The CoffeeCup editor is generally regarded within the webmaster community as a very good WYSIWYG editor. In general most users report positively regarding the software's feature allowing easy switching between programming and WYSIWYG modes. Reviews also reflect that CoffeeCup is very easy to use with a great deal of built-in templates, scripts and other "perks" not found in most other WYSIWYG editors.
CoffeeCup offers a free version where only the programming mode is available, however, the paid version is reasonably priced compared to most other editors on the market. The only negative comments came from more advanced users who disliked the level of programming skill (or lack thereof) within the pre-written scripts such as Javascript and CSS.
Dreamweaver
Dreamweaver is a more expensive software package, but it also includes a great deal of features not found in most other editors.
Create static and dynamic content using the "Spry" framework for Ajax
The latest version provides the ability to code pages directly
Supports all web technologies including XHTML, CSS, XML, PHP, Coldfusion, ASP and JSP
Provides the ability to test browser compatibility on leading web browsers
Coding is simplified with color codes, line numbers, pre-written scripts and a comments feature
Dreamweaver User Comments
Reviews for Dreamweaver are, on average, very positive. One drawback for many potential users may be the price tag, but overall most users are impressed by Dreamweaver's extensive and powerful features. Unlike almost all other WYSIWYG editors, users report almost no bugs at all, and many others rate it as the "best web development app" among all other editors.
Some expert webmasters, however, comment that while the software is very useful for beginners, it is virtually useless for professionals. Reports from users also indicate that the software has a steep learning curve, so if you are considering buying this product, plan to set time aside for training.
FrontPage/Expression Web
Microsoft's Expression Studio is a replacement for FrontPage, which is now discontinued. Expression Web is more expensive than CoffeeCup, but less expensive than Dreamweaver. However, it offers significantly more features than both, and is also more aesthetically pleasing and bug-free.
Color coded programming environment similar to Visual Basic and other Microsoft programming software
Translates visual layouts to user's chosen software base including XHTML, CSS, XML, or XSLT
Supports ASP and PHP
Provides tools for working with CSS layouts and templates
Includes standards based tools for editing PHP sites
Microsoft Expression Web Reviews
Reviews for Microsoft Expression Web are similar to those for Dreamweaver in that most users appreciate the extensive features. Because of this, it also comes with a steep learning curve and a number of users state that Microsoft's Expression Web software is somewhat large and cumbersome. Positive comments note that the coding environment is well structured and helpful. However, a few users offered some negative comments regarding Microsoft's failure to fully embrace all open protocols such as PHP.
Mozilla Composer/SeaMonkey
SeaMonkey is the most recent replacement for the Mozilla Composer HTML editor software. SeaMonkey is actually an all-in-one "internet application suite" including an HTML editor, web browser, email/newsgroup client, and an IRC chat client. Web editing features are limited, as would be expected with a free WYSIWYG editor.
Basic text/image inserting and manipulation
Modify background and text colors on your page with menu based tools
Very simple to start using for beginners
Handles tables and layers easily
Supports CSS web page formatting
SeaMonkey Composer User Comments
Most reviews for SeaMonkey composer were poor. Some new users had difficulty installing the software or getting editing their pages. Other more advanced users reported that Composer was an extremely "light" application with barely enough HTML editing features to give it much of an overall rating as an HTML editor.
As a free product, Composer is a good tool for amateur webmasters who want to create a very simple web page without much user interaction or dynamic features. Based on the user feedback, more advanced users will likely be disappointed with this software. This may be due to the fact that Seamonkey is fairly new and still in the development phase of its life cycle.
General Overall Rating of HTML Editors
The WYSIWYG editors described above are the most common editors on the market today, however there are a number of HTML editors available within the WYSIWYG industry. These include Amaya, Aptana, Nvu, RapidWeaver, and Trellian. Prices range from free to $400 and features are as varied as the webmasters who use the software.
Before choosing the HTML editor that you plan to use, first consider what level of web development you'll be using the editor for, and secondly decide how much you are willing to spend on your web design product. Typically customers will receive a quality product if there is a price tag attached. But certain features and functionality doesn't satisfy everyone's taste, so it's a good ideal to take test run the product you plan to buy before purchasing it.
Most software vendors offer free trial versions, so take full advantage of the opportunity to decide whether or not the WYSIWYG editor is right for you.